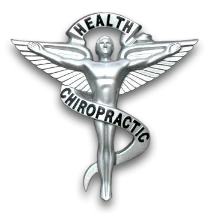 Located in Norwalk, CT since 1987 The Chiropractic Office of Dr. Kenneth Passero is dedicated to helping you achieve your wellness objectives -- combining skill and expertise that spans the entire chiropractic wellness spectrum. Dr. Passero is committed to bringing you better health and a better way of life by teaching and practicing the true principles of chiropractic wellness care.
Dr. Passero brings a unique approach to patient care. He works without any support staff assuring that all patient contact is with the doctor himself. This approach assures the patient that Dr. Passero has full knowledge of all patient concerns, whether they be clinical or administrative.
The patient's time is always respected and patients are scheduled in a way that every effort is made for them to be seen promptly. Dr. Passero's first priority is to deliver quality chiropractic care in a comfortable and convenient atmosphere.
If you are new to our website, please feel free to discover and learn about chiropractic wellness. We encourage you to become a member of our website to gain access to even more valuable wellness information. You can do so on the left side of this page. If you are interested in starting your journey towards wellness please subscribe to our award winning newsletter. If you are already a newsletter subscriber, please explore the member wellness section of our website for wellness articles, resources, and health facts---specifically targeted by Dr. Passero to your wellness needs and interests.
It's Your Life... Live it in Health!
Dr. Kenneth Passero
Norwalk Chiropractor | The Chiropractic Office of Dr. Kenneth Passero | (203) 750-0010